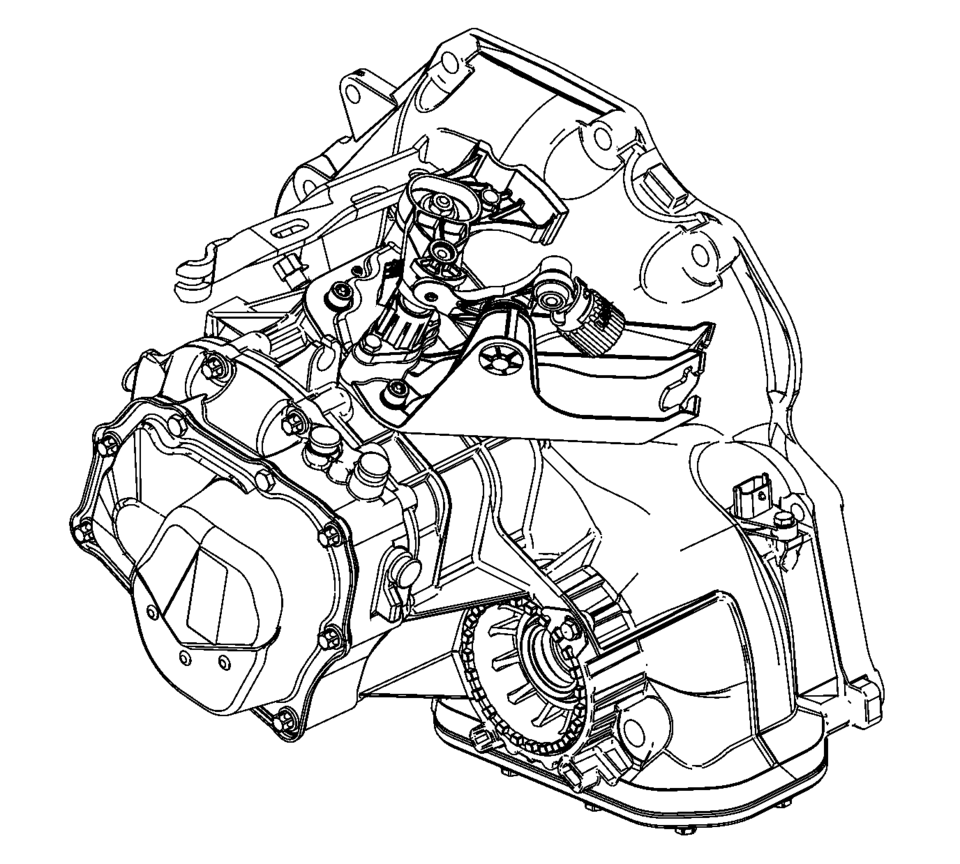 Chevrolet Sonic Repair Manual: Transmission Component and System Description
The mechanical components of the 6T30/40/45/50 are as follows:
A torque converter with an electronically controlled capacity clutch (ECCC)
Gear-type fluid pump assembly
1??? and low and reverse clutch housing assembly
4?? and 3? reverse clutch housing assembly
2? clutch assembly
Low and reverse clutch (one way clutch) assembly
Control valve body assembly
Drive sprocket, driven sprocket and link assembly
Front differential carrier assembly
Input Carrier Assembly
Reaction Carrier Assembly
Output Carrier Assembly
The electrical components of the 6T30/40/45 are as follows:
Output speed sensor assembly
Input speed sensor assembly
Manual shift shaft with internal mode switch
Control solenoid valve assembly, which contains the following components:

Transmission control module (TCM)
5 variable bleed line pressure control (PC) solenoids
Transmission fluid pressure (TFP) switch assembly
Torque converter clutch (TCC) pressure control solenoid
shift solenoid
Transmission fluid temperature sensor
For more information, refer to Electronic Component Description.
Other materials:
Rail Dust Damage Repair
Warning: Refer to Eye Protection Warning. Note: If rail dust has penetrated into the basecoat, the panel requires refinishing. Ensure all the rail dust has been removed prior to refinishing or the rust spots will return. Rail dust damage comes from the tiny iron particles produce ...
Tires
Every new GM vehicle has high-quality tires made by a leading tire manufacturer. See the warranty manual for information regarding the tire warranty and where to get service. For additional information refer to the tire manufacturer. Warning .
Related news