Mazda 3 Owners Manual: Child-Restraint System Installation
Child-Restraint System Types
In this owner's manual, explanation of child-restraint systems is provided for the following three types of popular childrestraint systems: infant seat, child seat, booster seat.
NOTE
Installation position is determined by the type of child-restraint system.

Always read the manufacturer's instructions and this owner's manual carefully.

Due to variations in the design of childrestraint systems, vehicle seats and seat belts, all child-restraint systems may not fit all seating positions. Before purchasing a child-restraint system, it should be tested in the specific vehicle seating position (or positions) where it is intended to be used. If a previously purchased child-restraint system does not fit, you may need to purchase a different one that will.
Infant seat
An infant seat provides restraint by bracing the infant's head, neck and back against the seating surface.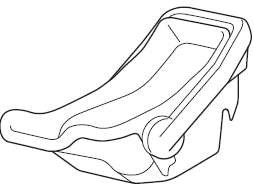 Child seat
A child seat restrains a child's body using the harness.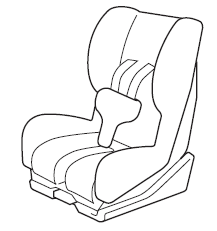 Booster seat
A booster seat is a child restraint accessory designed to improve the fit of the seat belt system around the child's body.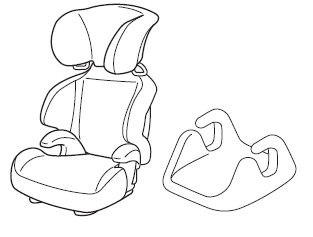 Other materials:
Steering Gear And Linkage Assembly
CAUTION: To prevent damage to the steering gear, secure it to the vise using a copper plate or clean cloth. 1. Assemble in the order indicated in the table. 1 Gear housing 2 Mounting rubber (See Mounting Rubber Assembly No ...
Discharge Headlight Service Warnings
Discharge Headlight Service Warnings To prevent electrical shock when replacing the discharge headlight bulb, always perform the servicing with dry hands and in an area where it does not get wet.
Related news