Toyota Corolla Repair Manual: Diagnostic trouble code chart
Hint
: as for the vehicle for mexico, refer to repair manual 2003 corolla (pub. No. Rm938u).
Parameters listed in the chart may not be exactly the same as your readings due to the type of instrument or other factors.
If a malfunction code is displayed during the dtc check in the check mode, check the circuit for the codes listed in the table below. For details of each code, refer to the '''' under the respective ''dtc no.'' In the dtc chart.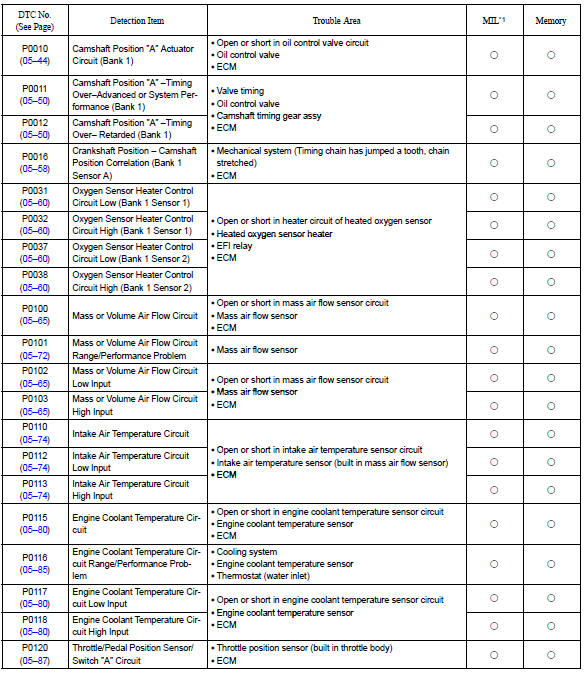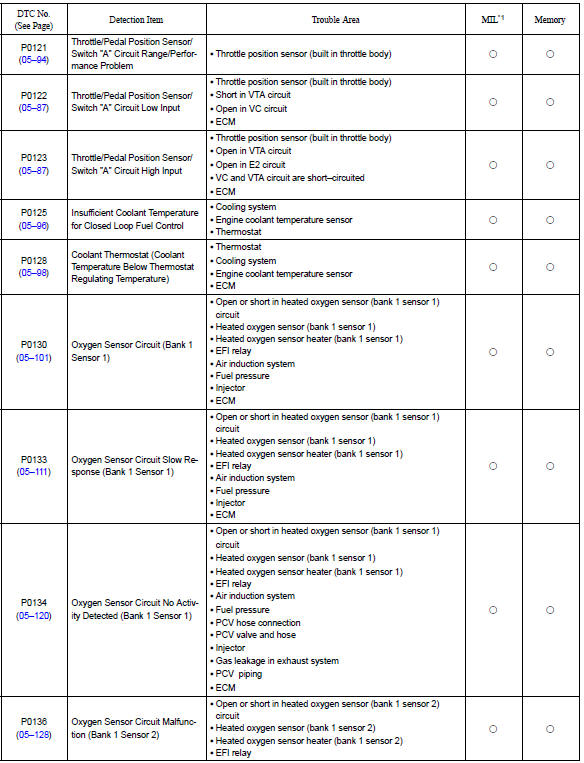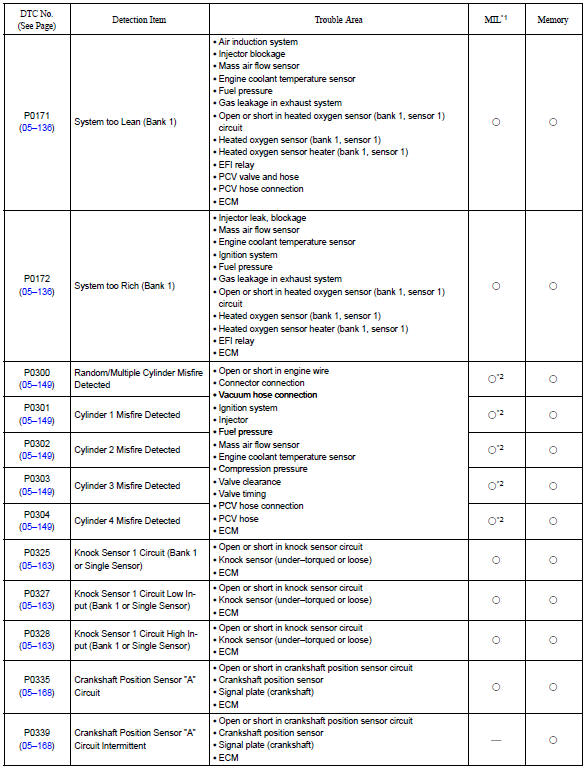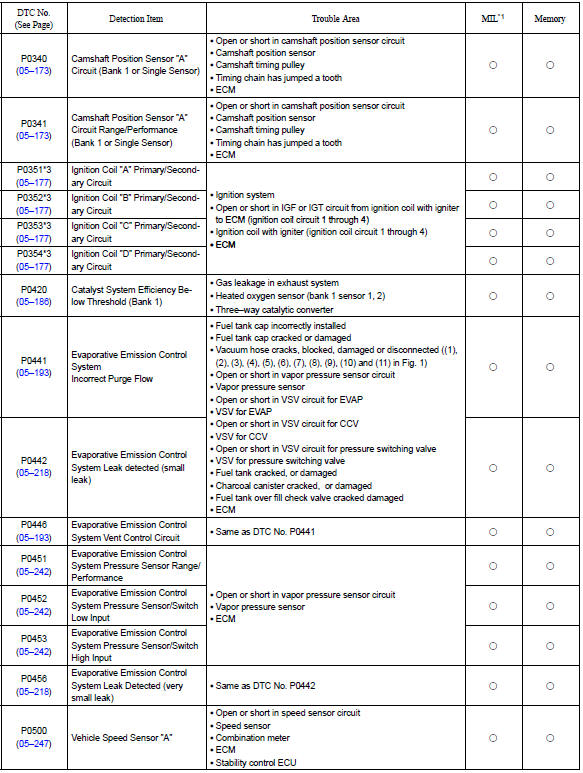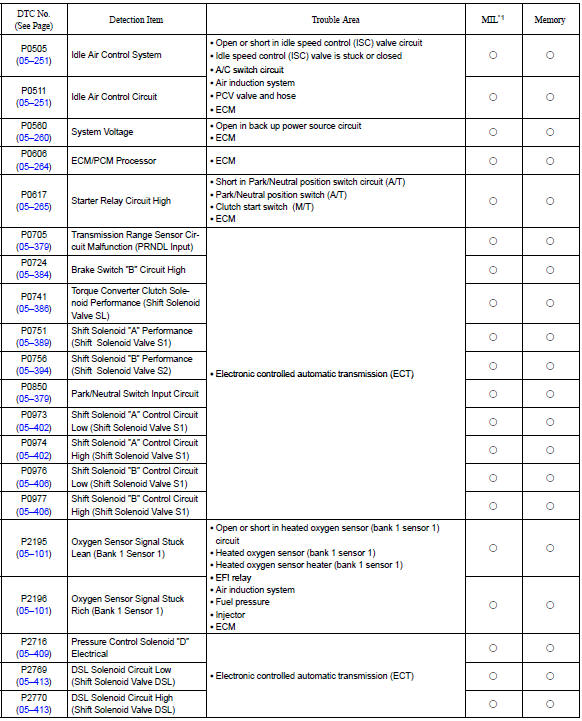 *1: "○" ... Mil is illuminated, "—" ... Mil is not illuminated.
*2: Mil is illuminated or blinks *3: this dtc is indicate a malfunction related to primary circuit.

Fail–safe chart
If any of the following codes is recorded, the ecm enters the fail–safe mode. Check for intermittent problems Hand–held tester only: by putting the vehicle's ecm in the check mode, the 1 trip d ...
Other materials:
Inspection
1. Inspect sliding roof limit switch Inspect the sliding roof limit switch continuity. Standard: If the continuity is not as specified, replace the switch. 2. Inspect sliding roof drive gear sub–assy Connect the positive (+) lead from the battery to terminal 2 and the nega ...
Overhaul
1. Remove repair service starter kit Remove the nut, then disconnect the lead wire from terminal c. Remove the 2 screws which are used to secure the repair service starter kit to the starter drive housing. remove the repair service starter kit. remove the return ...
Circuit description
The ignition switch provides circuit power and the ecm provides the circuit ground that illuminates the mil. Mil operation is checked visually: it should be illuminated when the ignition is first turned on.
Related news